Kookaburra in Deltaphone
Though we have been in Australia for several months, we have hardly seen any of its unique wildlife. Fearing that we'd return home with no distinctly Australian experiences, we set out to find some animals. Given the number of news reports I've heard about kangaroos injuring humans, we decided to take it slow. We headed to the Daisy Hill Koala Centre.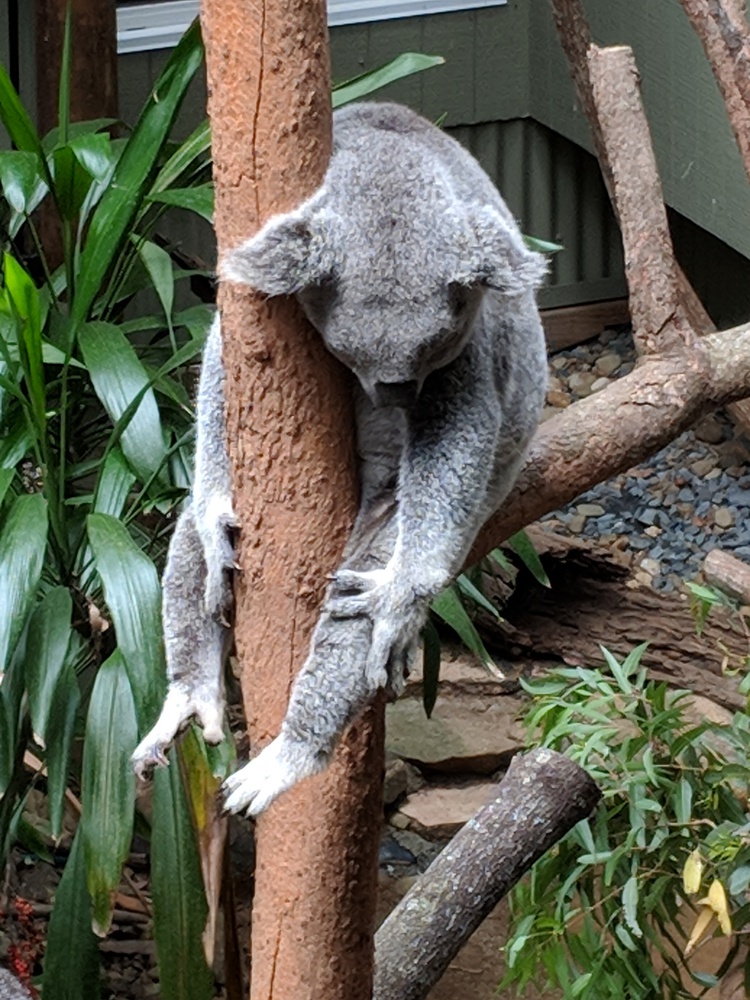 The koalas slept precariously in their perches, and we looked at them. It was great—until a loud boom came from within the center. A large spinning wheel that was part of a display had come loose from its mount and had fallen on a child. It's not just the kangaroos.
One thing we have seen (and heard) plenty of are Australian birds. Like the noisy miner, magpie, and the kookaburra. There's a famous Australian song about a kookaburra sitting in an old gum tree, and I was inspired to program its first two lines in Deltaphone:
This song was a helpful exercise. In programming it, I discovered that the second line is not an exact transposition of the first. If I maintain the exact halfstep differences between notes, I end up landing on notes not in the key of C major. See: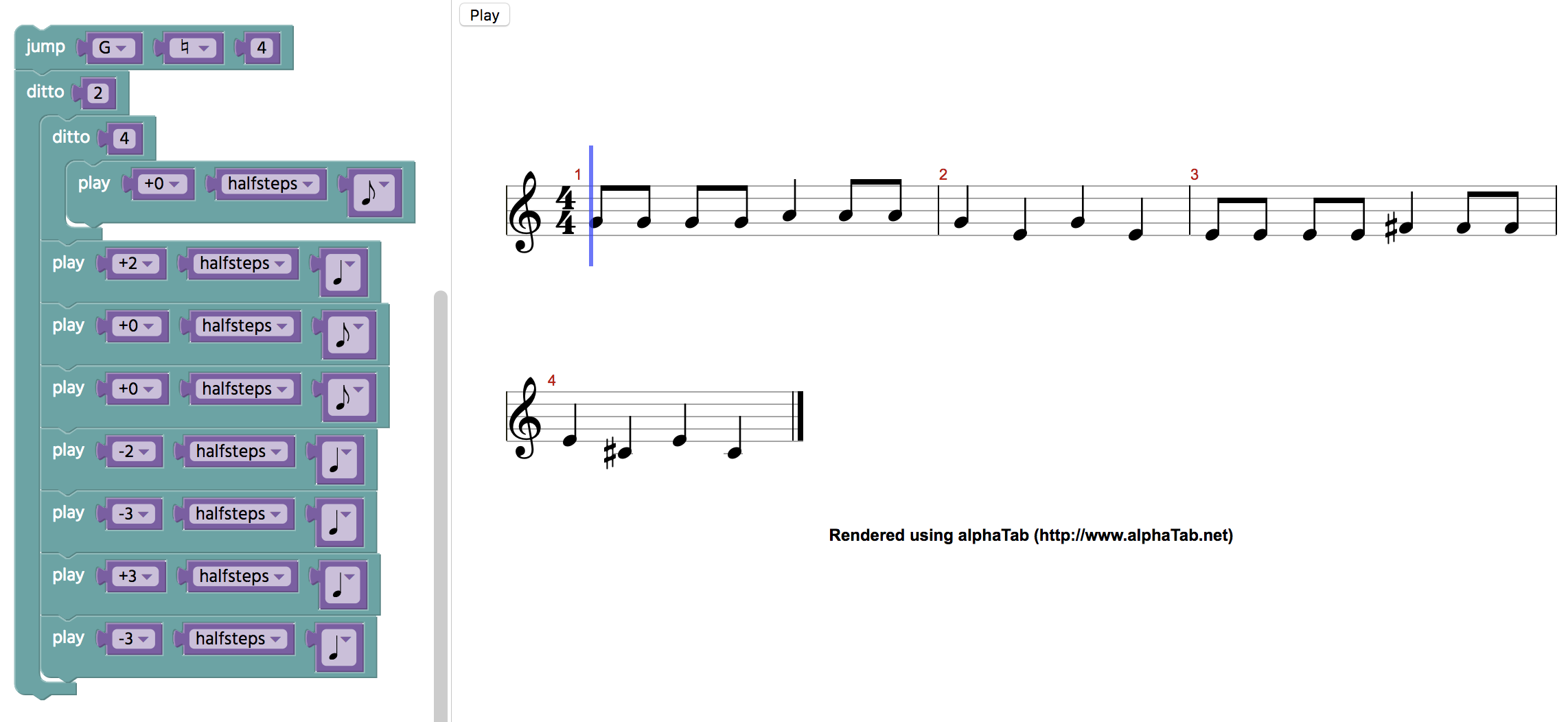 This led me to add a unit specifier to the delta blocks. One can jump either in halfsteps or in keysteps. Keystep jumps move a number of positions within the scale of the current key signature. This version sounds much better: